FLOCCULATION :
Medium to High
ALCOHOL TOLERANCE :
High (10-15%)
FERMENTATION TEMPERATURE :
66° - 70° F
19° - 21° C
Description


This strain pays homage to Emil Christian Hansen, who paved the way for pure cultures in brewing, isolating the first pure cell at the Carlsberg Laboratory in Copenhagen in 1883. Channeling his passion for innovation, we developed this yeast blend to create diversity with high attenuation, a clean flavor profile, and pronounced hop characteristics.

Exclusive Strain Releases
Exclusive access to strain releases from our vault. Each release includes a collectible pin and strain card that are only available to those members that receive this unique strain. Collect them all to show off your expansive zymurgy experience! Join Fermentation Society Today!
*Exclusive only for Fermentation Society Members. One per order while supplies last!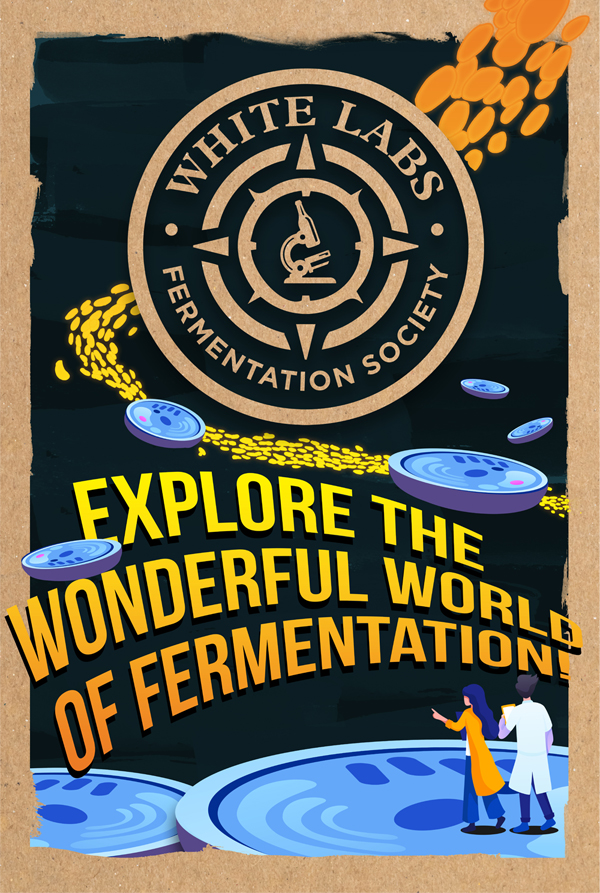 How to Join
New Users to Yeastman

Go to yeastman.com and select, "Don't have an account yet? Sign-up!" to begin creating your new account
Select Individual in the category dropdown
Enter your information into the general information page, no credit card information required
Be sure to Check "Yes" in the "Enroll in White Labs Fermentation Society" drop-down box
Complete the remaining new account registration pages and you are now a member of the White Labs Fermentation Society!
Users with Existing Yeastman Accounts

Log-in to your Yeastman account by entering your email address and password
On the left tab, select My Account
Click on the drop-down box under "Enroll in White Labs Fermentation Society" and select "Yes".
You are now a member of the White Labs Fermentation Society!"
Brew Your Own
Pitch Rate Calculator
Curious about brewing with this strain? White Labs Brewing Co has the data you need!
Part No:

WLP075

Part Name:

Hansen Ale Yeast Blend

STA1 QC Result:

Negative

Type:

Vault
American IPA
Blonde Ale
Double IPA
Pale Ale