Cultivate your craft with the liquid yeast powerhouse.
Healthiest, most viable yeast, with the largest variety of yeast and 27 years of unparalleled innovation.
Powered by FlexCell Technology, PurePitch Next Generation takes yeast performance further than ever. Delivering great quality beer with consistent fermentations, and even higher cell viability. Combined with the largest selection of over 68 strains ready to ship — your beer just got better.
Our Yeast Bank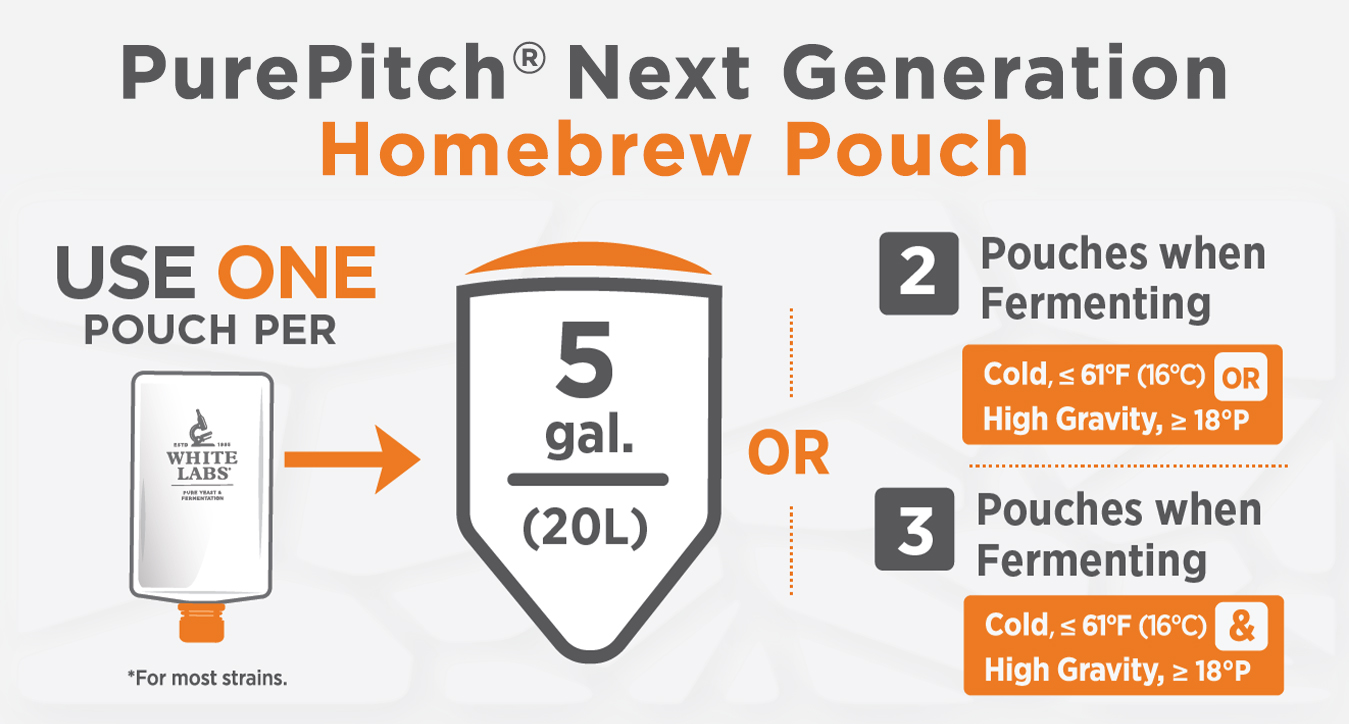 Now at 2x the pitch.

Now with more yeast, get a foolproof fermentation without a starter. Following a commercially recommended pitching rate allowing you to pitch like the pros!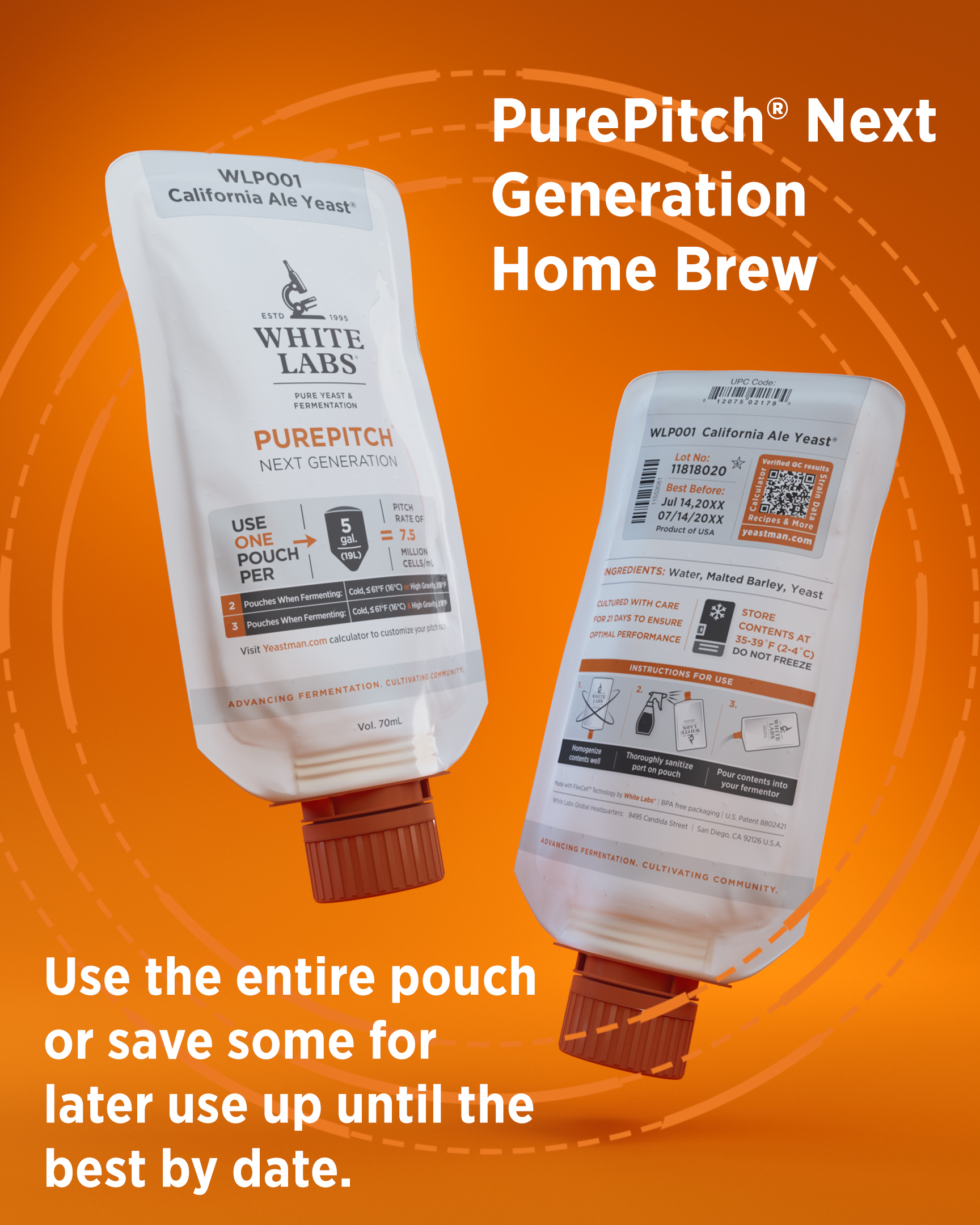 Viability designed to last.

With over 25 years of innovation we have increased our cell viability by 32%. Through our 21 day FlexCell propagation process and our packaging technology we are able to offer 94.9% cell viability after 6 months with PurePitch Next Generation.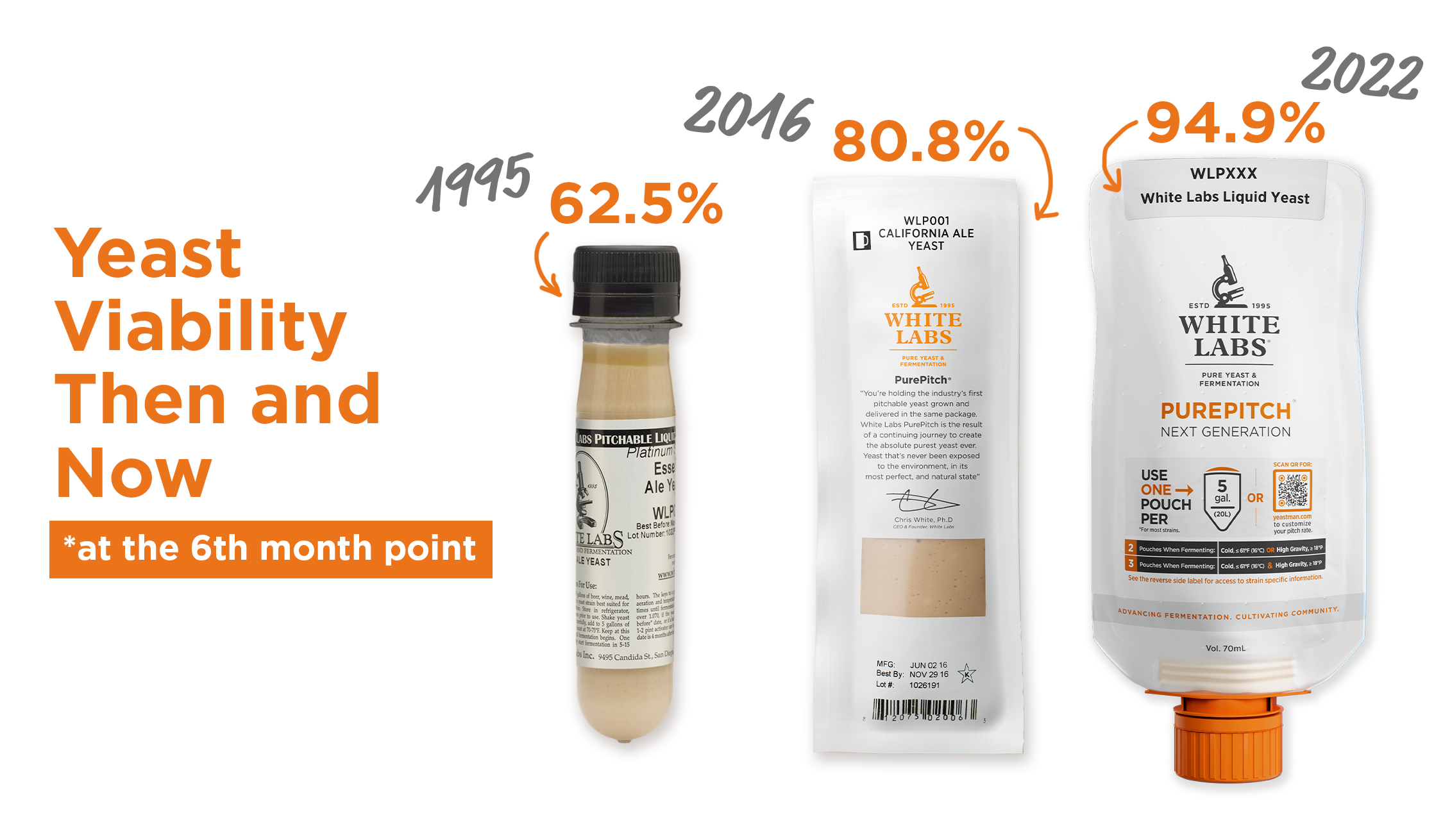 Experiment with new strains.
What began as home brewers searching for higher quality yeast, quickly grew into a team of dedicated biochemists exploring new ways to advance brewing altogether.
With over 68 strains ready to ship and countless more in The Vault®, we have a strain for every style of beer.
Check out our latest strain releases from our Research and Development team.


Homebrew Resources
Our Blog
Dry Yeast
White Labs Brewing Co. Beer Data Sheets
Fermentation Society
FAQ Page
Our YouTube Channel