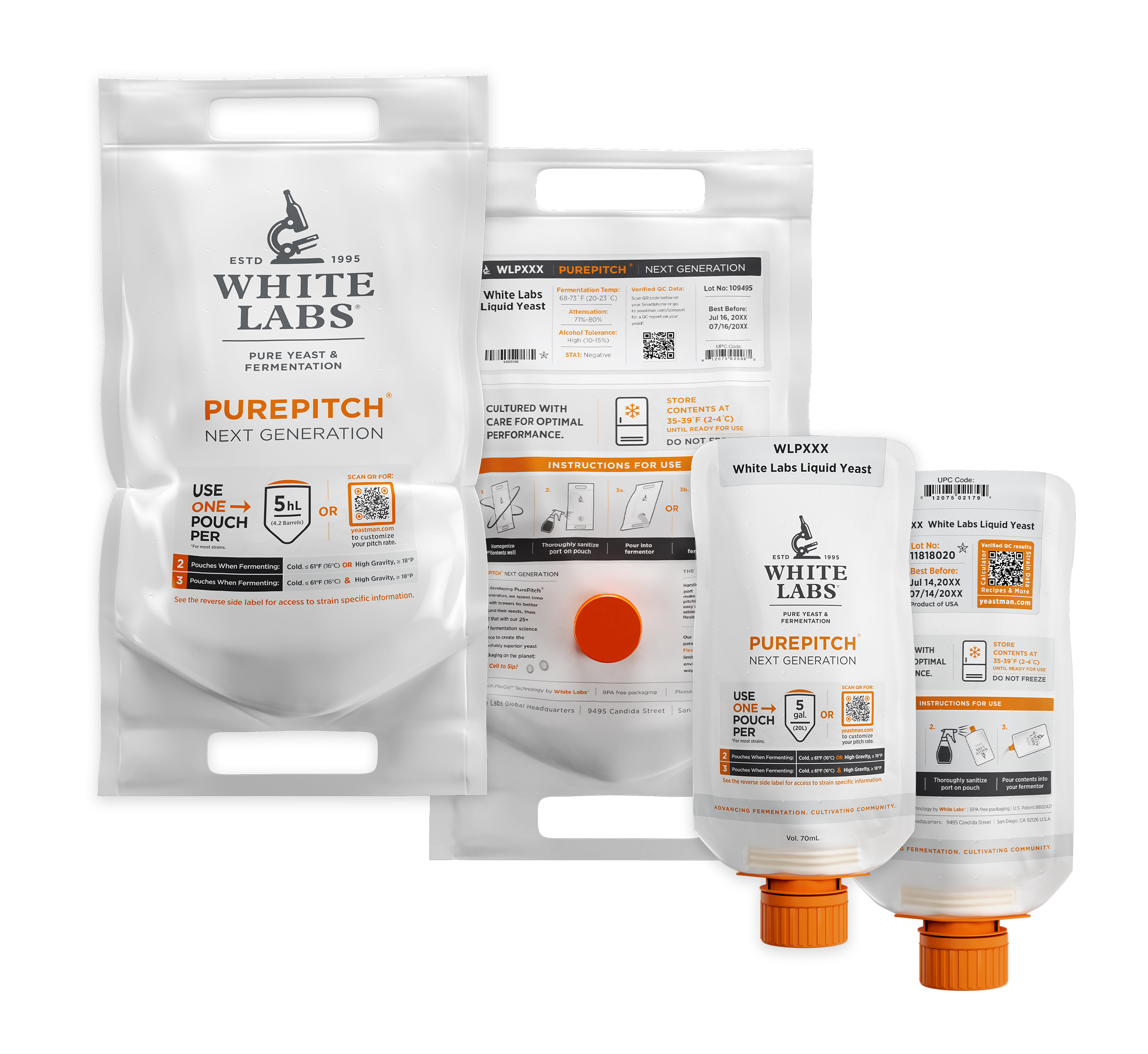 PACKAGING WITH YEAST IN MIND
PurePitch® Next Generation, an evolution of White Labs' PurePitch® – the most superior and consistent yeast on the market – has been made even better with new packaging powered by FlexCell® Technology for ease of use and a pitch rate resulting in a foolproof fermentation every time.

professionals
homebrewers
Fermentation Sidekicks
Ready to use enzymes to improve fermentable extract yield for yeast fermentation and optimal nutrient blends for improved fermentation performance for beer, hard seltzer, cider, mead and kombucha.
Enzymes & Nutrients
Experts To Support Your Beverage Analysis
White Labs Analytical Lab is an independent, certified laboratory. Tests are conducted using the strictest standards employing methods prescribed by the American Society of Brewing Chemists and AOAC. White Labs has several certified TTB beer chemists on staff. White Labs conducts tests and delivers results in a prompt manner, providing customers with information that is both timely and accurate.
Lab Services